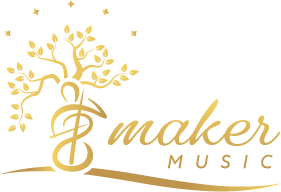 Mailing List
Mid-Winter Ceremony
The arts express that which cannot be put into words,
and that which must not remain silent.
Due to unforseen circumstances, I have had to postpone this event.
I will let you know when I can reschedule.
Honor your love, struggles, losses, joys, growth, and gifts of this past.


This ceremony will include time for contemplation, drawing, movement, and some personal sharing.
---
Details:
Sat Feb 6,
6:30 pm - 8 pm

ZOOM - details will be provided after registration.
Donations, though not required, are welcomed and appreciated.
---
Please bring:
Some drawing paper
Drawing materials: Pencil, crayons, markers, colored pencils, ect
A scarf or small towel - (its a prop, it will make sense when we get there.)
If you don't have access to any of these materials, that is Ok! There are plenty of ways to do these processes without all the props!
---
- Frequently Asked Questions -
Who is this event for?
Anyone interested in taking some time to reflect on, and honor their past season.
---
About Kevin Makarewicz M.A., L.P.C., L.M.T.,
has a private psychotherapy practice working with adults, couples, families and children. He also has 30 plus years facilitating music making as a means of transformation, empowerment and celebration in clinical, educational, and personal growth settings.
M.A. in Expressive Therapies, Lesley College.
B.A. in Music and Psychology, WCSU.
Licensed Professional Counselor.
Licensed Massage Therapist.
Additional studies in Psycho-physiology, Biofeedback, Structural Integration, Body Synergy, EMDR, Playback Theater.
Music For People Teachers Training.

Drumbeat (Discovering Relationships Using Music, Beliefs, Attitude and Thoughts).
Trained in the Nurtured Heart Approach, a positive discipline approach for parents, educators and counselors.
African Drumming.
Taiko Drumming.
Information technologies.
Woodworking / Instrument building.